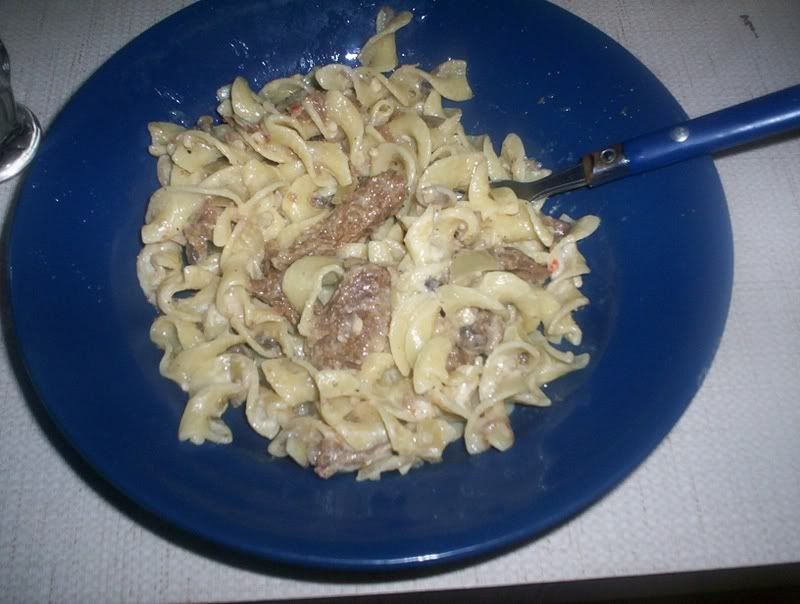 Yay for this dish!
Cheap to make and so good!
Morningtsar Steak Strips, cooked in a pan, set to the side
I sauteed 1 chopped onion and a good amount of chopped mushroom and lots of chopped garlic in a butter, olive oil mixture.
cooked until soft and added flour to it to make a roux. I always guess with this. You can have a whisk handy and add more later. The I added Better Than Chicken buillon to it and added water to make a broth. Any vegetable broth will do.
Added some extra seasonings like sea salt, pepper, garlic powder.
Cook over medium high heat until it starts to bubble and thicken.
Add to pasta. Add in beef strips
Stir, then add vegan sour cream to taste.
I used no-egg "egg" noodles
One of my new favorite dishes